Cosmetology
1500 Hour Curriculum
Cosmetology Programs in Mobile, AL

What if you actually looked forward to going into work?
At Blue Cliff Career College we combine art, science and business to support you in building a career in the beauty and massage industry. 
Sound too good to be true?
A new career is within reach with Scholarships and Financial Aid for those who qualify.
Your future is one click away #DOWHATYOULOVE.
Text / Call
(251)-473-2220
Dare to Dream with Cosmetology at Blue Cliff
Picture this. You wake up energized, excited and inspired to go to work. You are able to be creative all while helping women feel confident and capable. This can be your reality with our 1500 Hour Cosmetology program. This license includes hair, skin, and nails – so you are not boxed into any one avenue. Our program will prepare you to pass your state boards and our employer community can connect you with all of the local opportunities available.
It's Your Future, In Your Hands.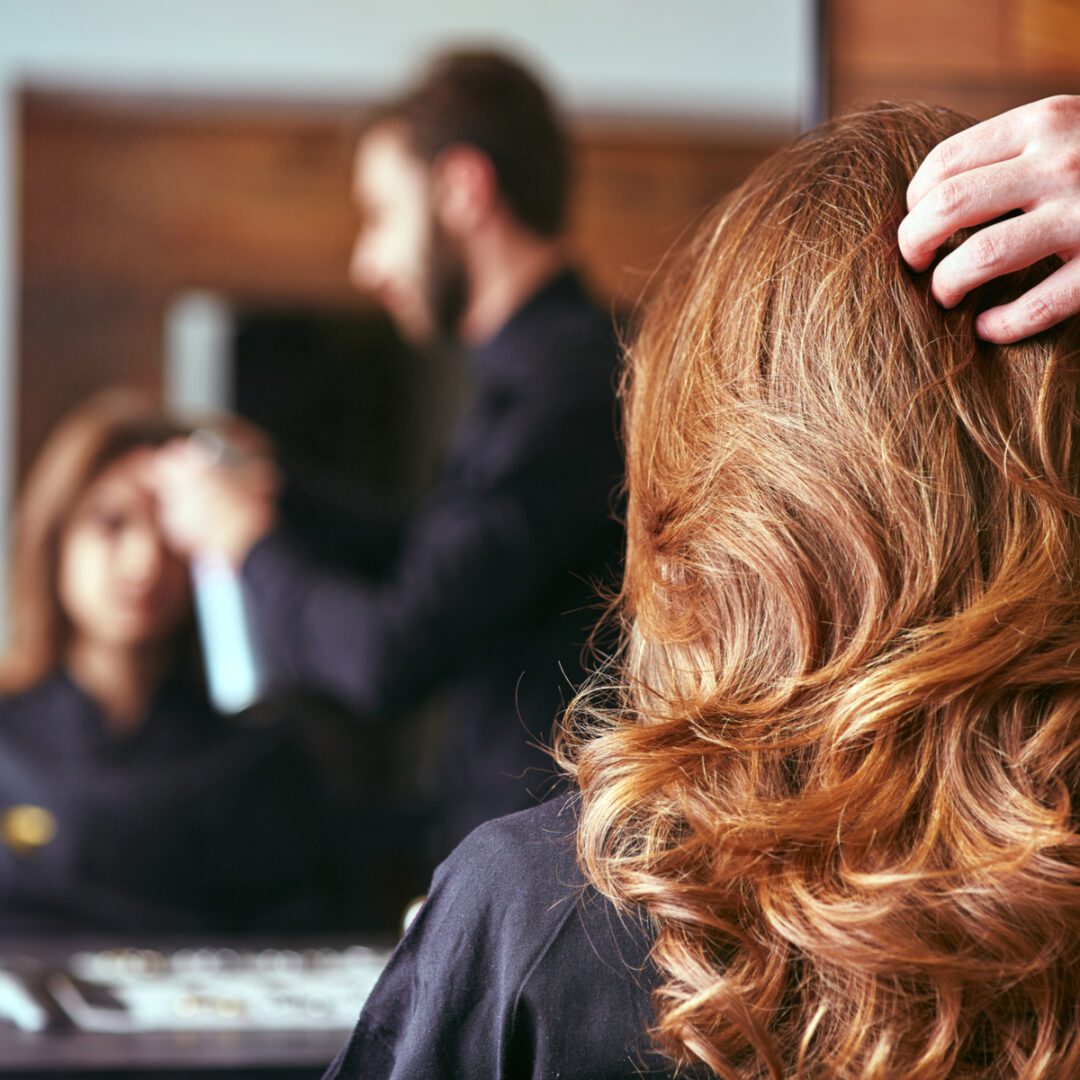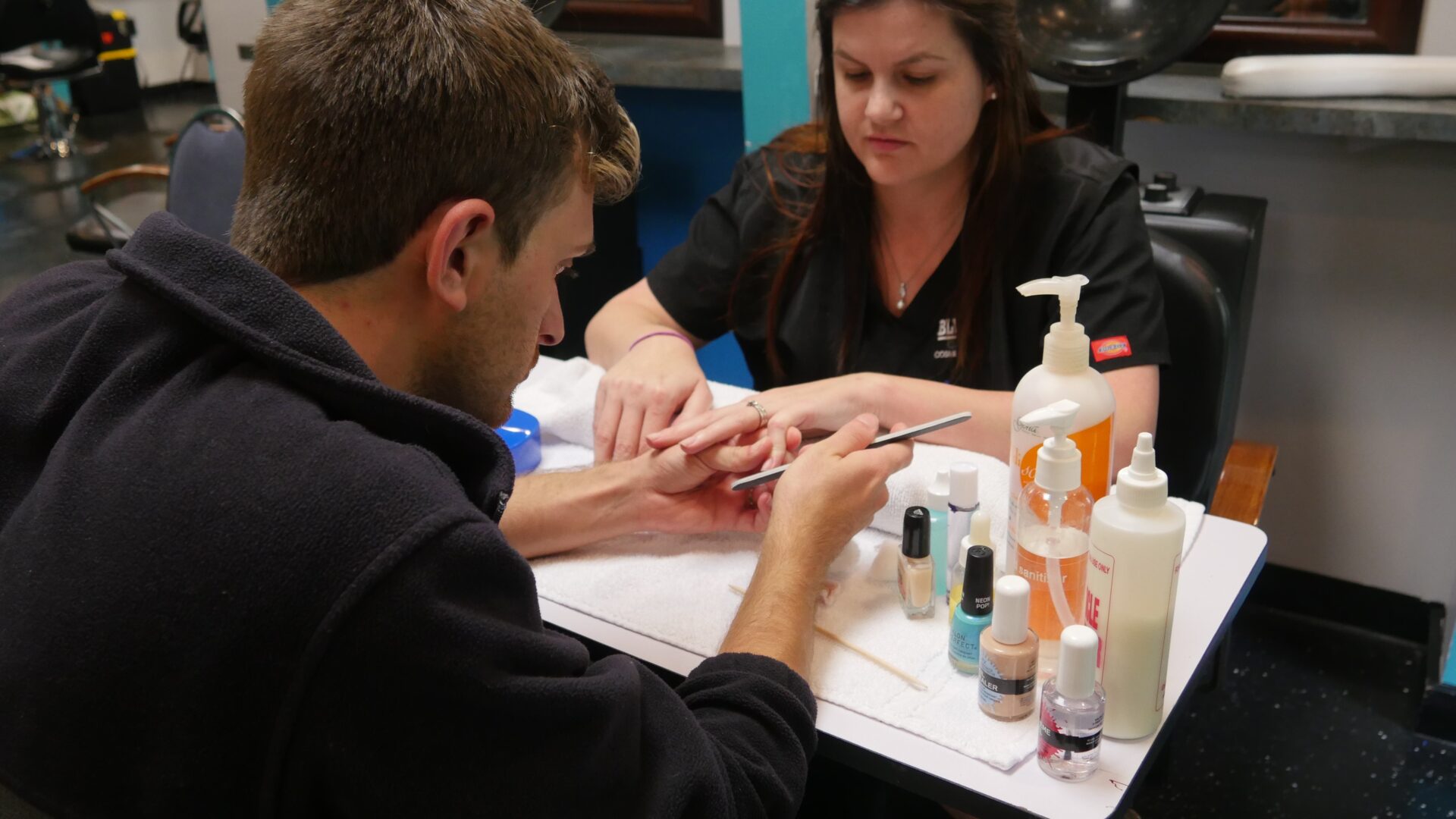 *All stats projected are from the 2018 Bureau of Labor Statistics  for Cosmetology. At Blue Cliff, our goal is to help all graduates find employment, however we specifically do not guarantee employment or wage levels.*
Learn by doing in our Cosmetology Courses
The program provides the student with the skills and knowledge of the practice of nail, skin, and hair services. The skills include but are not limited to: manicuring, pedicuring, artificial nail enhancements, skin care, basic waxing services, application of make-up, shampooing, haircutting, hairstyling, braiding and extensions, wigs, chemical texture services, hair coloring, employment and business procedures in the salon and spa environment. Techniques covered also include cosmetic and hair chemistry, sanitation, safety, anatomy, salon management and personal management. Particular emphasis is given to decision-making and problem solving techniques in applying science, mathematics, communication concepts, and social skills that solve technical problems
Proficiency Goals
Understand the importance of consumer safety and general safety procedures.
Define ethics in the field of Cosmetology.
Use ergonomic principles and correct postures when performing cosmetology procedures including hair, skin, and nails.
Conduct a successful client consultation.
Understand the principles and practices of infection control and universal precautions.
Gain a practical knowledge of anatomy, physiology, and pathology relating to basic and advanced cosmetology procedures.
Ability to perform a range of motion and orthopedic testing.
Gains knowledge of trigger point patterns and their effect on function.
Describe the structure, composition, and function of the skin.
Describe the structure and composition of nails and how they grow.
Describe the structure and composition of hair and scalp.
List hair and scalp disorders.
Proficiency Goals Cont'd
Identify facial types and demonstrate basic makeup procedures for any occasion.
Recognize and describe various disorders and irregularities of the nails.
Perform manicure techniques in a safe manner using appropriate tools and supplies.
Perform pedicure techniques in a safe manner using appropriate tools and supplies.
Demonstrate the use of various artificial nail enhancements.
Implement the proper procedure for application and removal of acrylic nail enhancements.
Prepare for employment through testing for a license, preparing a resume, exploring the job market and researching for potential employers.
List the qualities and habits of a good salon employee and demonstrate the ability to retail product.
Prepare a business plan and list factors necessary to open a salon for self-employment.
Our students deserve the best, so they get the best!
Employers Love Our Students!
Blue Cliff strives to develop and maintain very strong relationships with local employers. Employers are looking to hire our students day to day! What are you waiting for?
CAREER OPTIONS
Hair Stylist

Platform Artist

Salon Owner

Spa Owner

Celebrity Stylist

Makeup Artist

Wedding Stylist

Skin Care Specialist

Nail Specialist

and much much more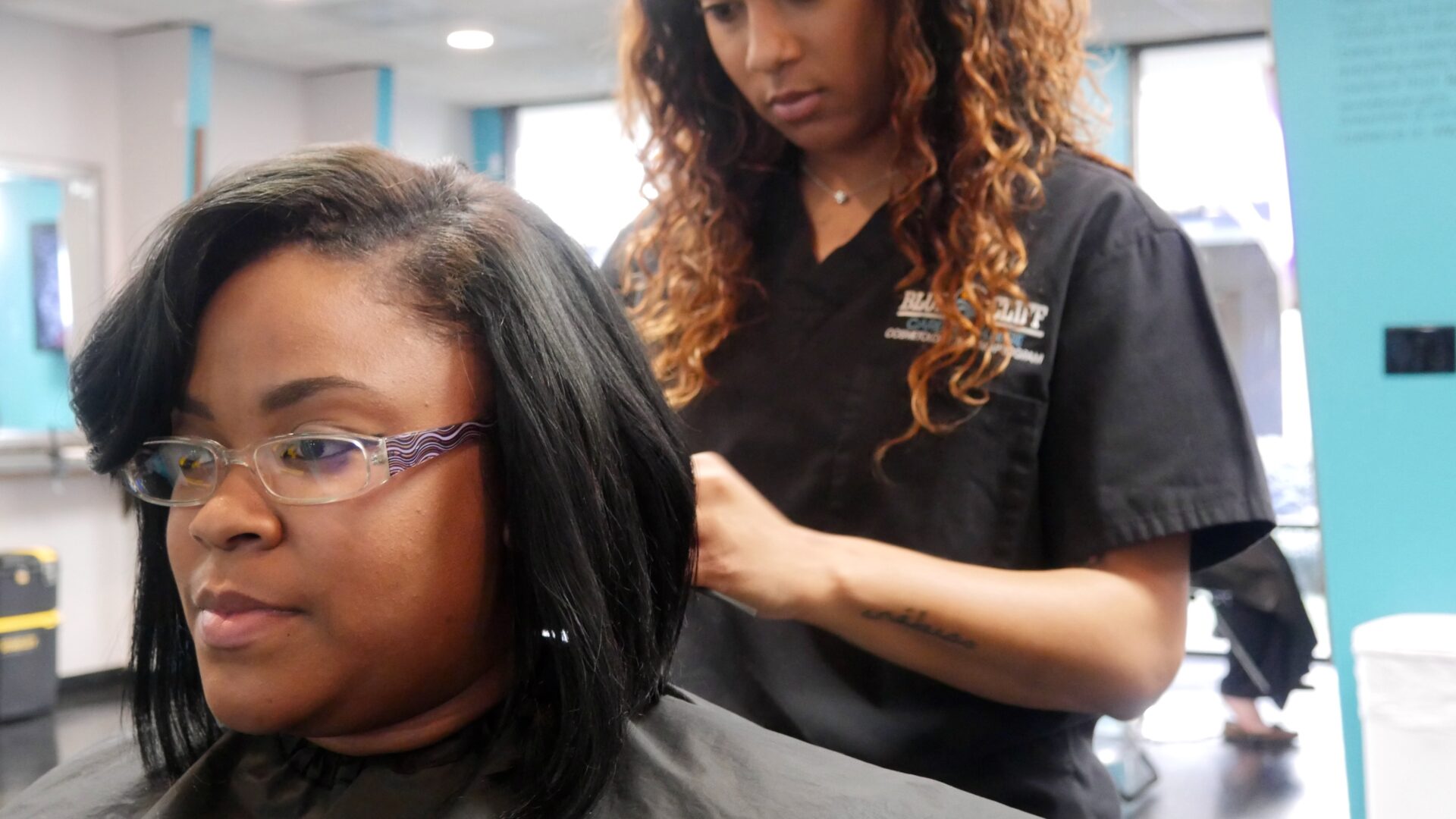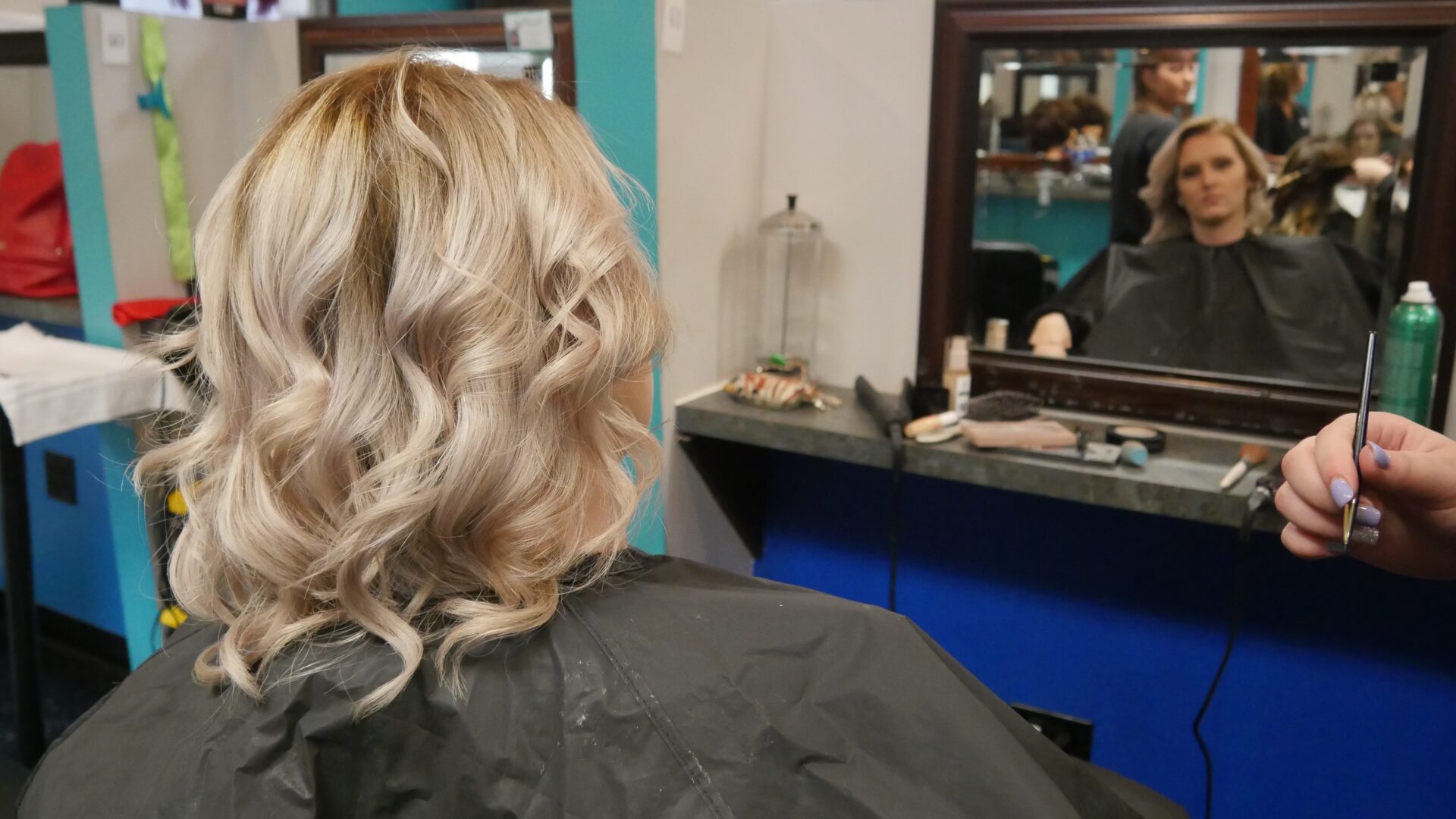 What Classes Will you Take?
Basic Chemistry (14 Hours)
Basic Electricity (14 Hours)
Braiding and Braid Extensions* (7 Hours)
Chemical Texture Service* (22.5 Hours)
Communicating for Success* (12 Hours)
Facial Makeup* (22 Hours)
General Anatomy and Physiology (33.5 Hours)
Hair Coloring* (182.5 Hours)
Hair Styling* (387 Hours)
History and Career Opportunities (3 Hours)
Infection Control Principles and Practice (17 Hours)
Laws Rules and Regulations* (12 Hours)
Nail Disease & Disorders (24Hours)
Nail Structure and Growth (14 Hours)
Nail Tips and Wraps & No Light Gels (23 Hours)
Permanent Waving* (140 Hours)
Principles of Hair Design*(14 Hours)
Properties of Hair and Scalp* (22.5 Hours)
Seeking Employment (1 Hour)
Shampooing, Rinsing, and Conditioning* (57.5 Hours)
Skin Tease and Disorders* (22 Hours)
Skin Structure and Growth* (22 Hours)
Supervised Clinical Services* (245 Hours)
The Salon Business(1 Hour)
Wigs and Hair Enhancements* (7 Hours)
Your Professional Image (6 Hours)
TOTAL CLOCK HOURS: 1500
When will you take them?
First, you have to choose between our day program or night program depending on what fits your schedule best.
Day Program
Schedule: 12 – 14 Months
Monday – Friday 8:30 AM – 3:30 PM
Night Program
Schedule: 18 – 19 Months
Monday- Thursday 4:00 PM – 9:00 PM
Classes with a * may be taken out of sequence and ** any sequence after Massage I: Swedish Massage. All schedules are subject to change without notice, and the latest schedules are enclosed with this catalog. Curriculum and the schedule
is
subject to change by the school. If curriculum objectives are met in a given modality above, the balance of the hours may be attended in another course/module. All training hours earned and<br />measured only in clock hours.